COACH ERIC PLEASED WITH SECOND HALF RESPONSE
16 February 2020
Maritzburg United head coach Eric Tinkler was happy with the way his men turned things around in the second stanza to secure a 2-1 win over Kaizer Chiefs in an Absa Premiership thriller in Soweto on Saturday evening.


Overall Chiefs dominated the goal-scoring chances at the FNB Stadium. But some outstanding focussed defending all round, a succession of brilliant saves from Richard Ofori, and some clinical play in the Amakhosi box, saw the Team of Choice making it six points from two games on the road this week.
United had struggled to get into the match in the first 45 minutes but burst to life midway through the second stanza when Daylon Claasen fired in two superbly-taken goals in two minutes.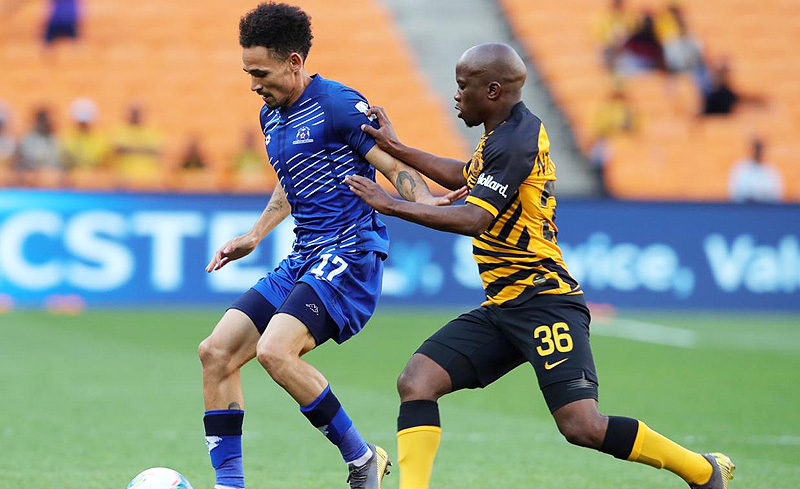 By the coach's own admission though, the tactics employed in the opening half contributed to Chiefs having the upper hand. But the recognition of the issues at play and some relevant adjustments paid dividends.
"Not a great first half to be honest, but I take full responsibility for that – I made some tactical changes and I think I was trying to be too clever and it obviously didn't work for us in that first half," he explained.
"Ultimately we were way too defensive, looking to soak up a lot of pressure, and we were really poor in that first half. Unfortunately I had to sacrifice Siyanda (Xulu) – not by fault of his, rather by mine, go back to our normal structure, bring Pogiso (Sanoka) on…And it was a far better performance in the second half.
"We started to look a lot more organised, we looked a lot better going forward. We started to create chances and we got the goals."
With log-leaders Chiefs rallying for a late equaliser after Samir Nurkovic had pulled a goal back in the 78th minute, it took nerves of steel and big hearts to make it through to the final whistle.
The experience of Nazeer Allie came to the fore, as did some more brilliant saves by Ofori.






"We had to hang on to be honest, they're always going to be a threat from set-pieces," coach Eric said, "they got one, and then we had to hold on to be brutally honest. We'll take the three points and run, maybe we can count ourselves a little bit lucky.
"Richard was outstanding today, he saved us to be honest otherwise we would not have come away with the three points. So I'm very happy with Richard's performance.
"Nazeer Allie, 35-years-old: against Wits (on Wednesday) - a full 90 (minutes), against Chiefs - a full 90, shows how professional he is and what a good quality player he is."
The Team of Choice are next in action on Saturday 22 February, in a Nedbank Cup last 16 tie against Bloemfontein Celtic in the Free State capital.