IN TOUCH WITH: THABISO KUTUMELA

28 May 2020
With nine goals scored and four assists, the 2019/ 20 season has been a fantastic one for Thabiso Kutumela.



Diminutive in stature but with a big heart and plenty of pace and skill, 'Kutu' has banged in five goals in the Absa Premiership, three in the Nedbank Cup and one in the Telkom Knockout.


On top of that, in March he received a call-up to the Bafana Bafana squad which had been set to do duty in the Africa Cup of Nations qualifiers. Thabiso also netted a couple of crucial goals in last season's Play-offs.


The 26-year-old former Baroka and Orlando Pirates marksman has proven an outstanding acquisition by the Team of Choice. We caught up with him to find out how he's been dealing with the lockdown:


MUFC: Where are you spending the lockdown?
Thabiso Kutumela (TK): The first week I was at home in Limpopo.


MUFC: How are you keeping busy?
TK: In the morning I hit the gym. I also I play PlayStation with my family.


MUFC: How often do you speak to your teammates/ coach?
TK: I'm in contact with them often, two days don't pass without contacting each other.






MUFC: Who is the person you are most in contact with during the lockdown?
TK: I'm always in contact with Tebogo Tlolane, Mxolisi Kunene, Pogiso Sanoka and Coach Kobola. We always check up on each other.


MUFC: Have you ever imagined life without football? And what would you have done for a career had you not been a footballer?
TK: It's hard because I love football. But I would've done Sports Management or Marketing.


MUFC:Are there any games/ movies/ series/ books which you can recommend?
TK: Yes most of the time I watch Netflix, and I love the series called Tjovitjo.


MUFC: Looking at the season so far, which was the most impressive result/ game for the club?
TK: Against Stellenbosch at home (3-0 win).


MUFC: In which match do you feel you played your best?
TK: The match against Polokwane City at home (1-0 win).


MUFC:What was the best goal scored by MUFC this season?
TK: The one I crossed for Daylon Classen to score against Kaizer Chiefs (Claasen's second of his two goals in the 2-1 away win in the league).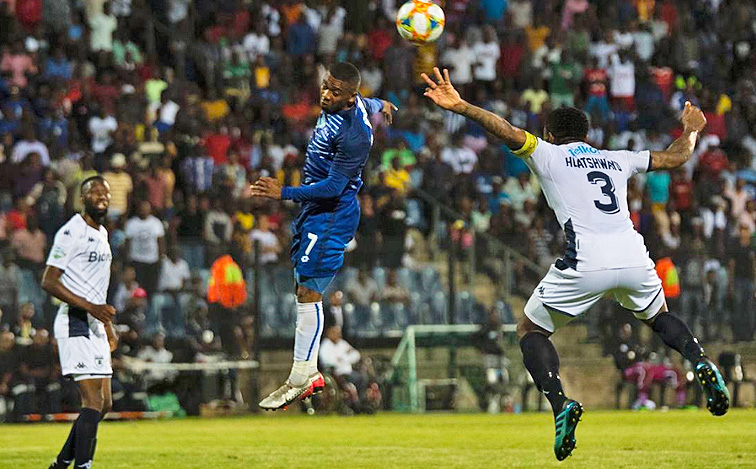 * Our social media platforms will continue to provide updates and let you know what our players are up to - please click on links below: