IN TOUCH WITH: DAN MORGAN

8 June 2020
It's nearly 12,000 km from Dan Morgan's home town of Auckland to Pietermaritzburg, yet the New Zealander settled in quickly with the Team of Choice and has contributed significantly in his first season in the Premier Soccer League.



When making the decision to come to South Africa, it was by his own admission a leap of faith, as he told us in a previous interview.


"It was kind of the unknown," Morgan revealed. "I didn't know much about the country, the lifestyle, so the adventure brought me along. It's panned out well and the league is going well, it's very high paced, with a lot of technically-gifted players. Stuff like that brings you to the country," he said.


The 29-year-old has featured in 17 Absa Premiership matches for Maritzburg United this season - mostly at left-back but also in the centre on occasion - and has chipped in with three assists with his deadly left boot. He's also played in four cup matches and started in the Telkom Knockout final against Mamelodi Sundowns.


Now with proceedings on halt due to the coronavirus lockdown, we caught up with Dan to find out how he's been managing and to get some of his thoughts on the season so far.


Dan Morgan Lockdown Questions


MUFC: How are you keeping busy?
Dan Morgan (DM): Training from home.


MUFC:: How often do you speak to your teammates/ coach?
DM: I speak to Jeremy Brockie, everyday.


MUFC:: Have you ever imagined life without football? And what would you have done for a career had you not been a footballer?
DM: Yes as I worked before I played professional football in retail.


MUFC: Are there any games/ movies/ series/ books that you can recommend?
DM: I watch John Wick series.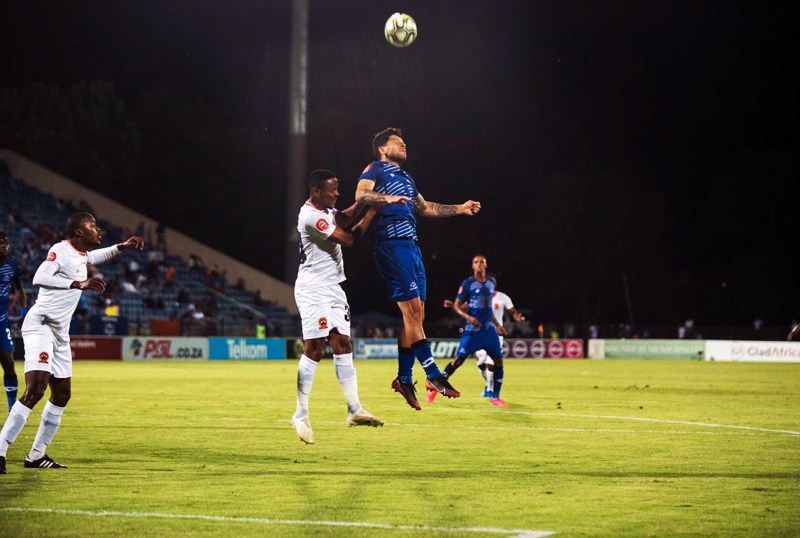 MUFC: Have you heard anything about lockdown back at home, how your family are doing?
DM: Lockdown is finished in New Zealand, no new cases.


MUFC: Looking at the season so far, which was the most impressive result/ game for the team?
DM: The game against Kaizer Chiefs in the Telkom semi-final (2-1 win).


MUFC: What was the best goal scored by MUFC this season?
DM: Daylon Claasen's volley against Kaizer Chiefs away (2-1 league win).


* Our social media platforms will continue to provide updates and let you know what our players are up to - please click on links below: