IN TOUCH WITH: JUDAS MOSEAMEDI

18 June 2020
Maritzburg United's powerful front-man Judas Moseamedi has scored some critical goals for the Team of Choice over the past two seasons.



Moseamedi initially arrived as a loan signing at the start of 2019. He subsequently went on to bag some vital goals which helped Maritzburg avoid automatic relegation, such as his brace in a 3-1 win over SuperSport United towards the end of the 2018/19 campaign.
Judas also netted in the Promotion-relegation Play-Offs against Tshakhuma Madzivhadila, and by the time the new season started, his loan deal had been turned into a permanent one.


Already having scored the winning goal in a Telkom Knockout final (for Cape Town City against SuperSport in 2016), Moseamedi continued his fine form in that competition for the Team of Choice this season with a fantastic brace against Kaizer Chiefs in the semi-finals, and also scored in the final against Mamelodi Sundowns last December.


Still just 26-years-old, it's likely that the best is yet to come from the former Mpumalanga Black Aces man, and he'll be itching to get back to the business of goal scoring.


We caught up with Judas to find out how he managed during lockdown.


MUFC: Where are you spending the lockdown?
Judas Moseamedi (JM): I am back in Pietermaritzburg


MUFC: How are you keeping busy?
JM: I've been following the team's program to keep fit. And I watch TV mostly.


MUFC: How often do you speak to your teammates/coach?
JM: I speak to my teammates almost every day, we keep in touch on zoom meetings.




MUFC: Who is the person you are most in contact with during the lockdown and how do you guys chat?
JM: My family and obviously my girlfriend, mostly video calls and normal phone calls.


MUFC: Have you ever imagined life without football? And what would you have done for a career had you not been a footballer?
JM: Honestly football is been something I've always wanted to do. If it was not for football I would've been an educator.


MUFC: Are there any games/ movies/ series/ books that you can recommend?
JM: I'm not really a fan of games or movies, only preview shows of the European leagues and the PSL as well.


MUFC: Looking at the season so far, which was the most impressive result/game for the club?
JM: It would be our first league game win this season (1-0 vs Chippa United at the Harry Gwala Stadium) because that game gave us the boost to be where we are on the standings - that win was the most impressive game for us


MUFC: In which match do you feel you played you placed your best?
JM: The Telkom knockout Final, even though we didn't win the title, I still think I played well, obviously with the help from my teammates.


MUFC: What was the best goal scored by MUFC this season?
JM: The league game against Kaizer Chiefs in Johannesburg when Daylon Claasen scored the winner - almost all of us were involved in the build-up to the goal.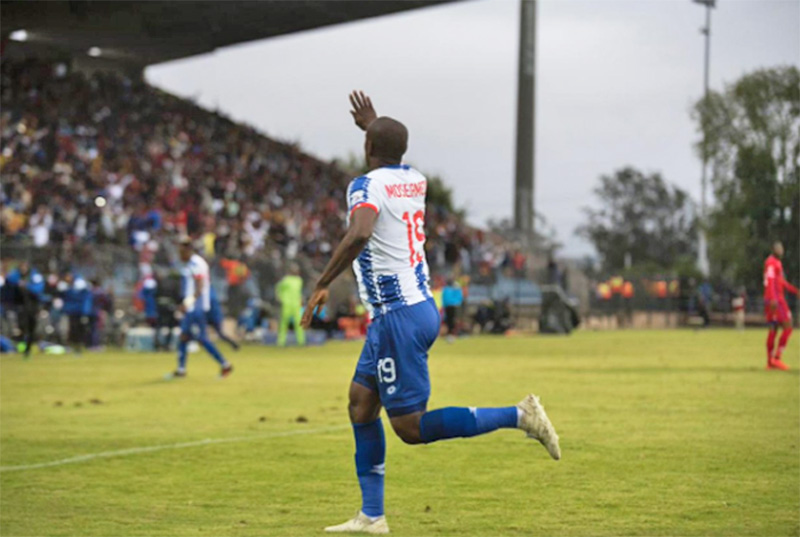 * Our social media platforms will continue to provide updates and let you know what our players are up to - please click on links below: