IN TOUCH WITH: PHUMLANI NTSHANGASE
12 May 2020
Midfield enforcer Phumlani Ntshangase has swapped the football field for tending livestock in rural KwaZulu-Natal as he spends lockdown with his mother and sister at home in Kwanongoma.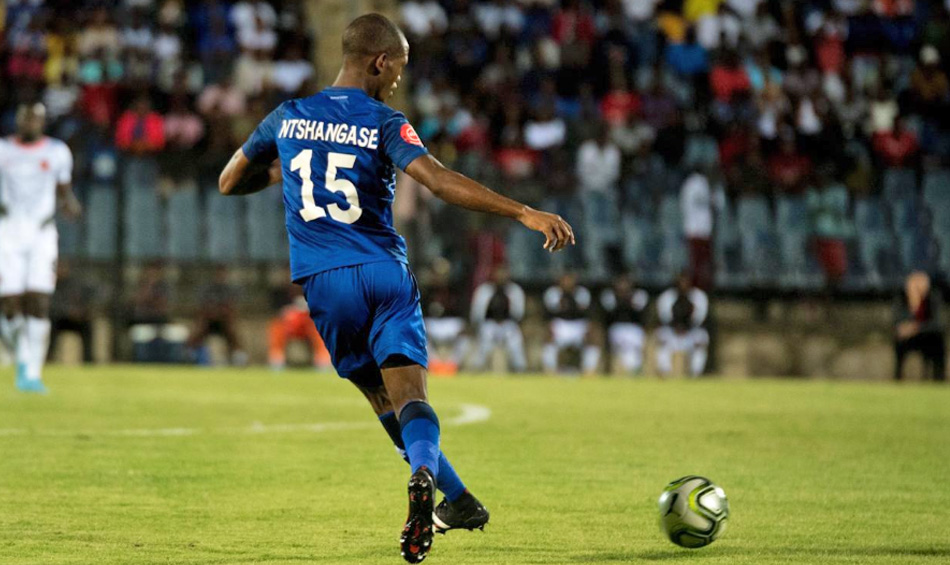 The KwaZulu-Natal-born Ntshangase arrived in Pietermaritzburg ahead of the start of the current season, on loan from Bidvest Wits and the composed playmaker has settled in nicely with the Team of Choice, quickly becoming a valuable member of the Maritzburg United side.


He's excelled in the engine room, giving United a robust presence and also an outlet into attack with his searching range of passing.



Still only 25-years-old, Ntshangase has also spent time at SuperSport United and made his PSL debut more than six years ago. He already has 139 top flight matches under his belt and has winners' medals in the Absa Premiership, Telkom Knockout and MTN8 competitions.
Phumlani was just gaining momentum again after recovering from an injury when the coronavirus brought a halt to proceedings.


Phumlani Ntshangase Lockdown Questions


MUFC:Where are you spending the lockdown?

Phumlani Ntshangase (PN): I'm spending the lockdown with my mother and sister at home Kwanongoma (KZN).


MUFC: How are you keeping busy?

PN: Obviously we have been given a program that we must do every day to keep our bodies active and fit, that I do from Monday to Saturday. I also take care of cows, goats and chicken - every morning we take them out for food and drinking.


MUFC: Who is the person you are most in contact with during the lockdown and how do you guys chat?

PN: Kwanda Mngonyama, Bandile Shandu, Jeremy Brockie and Coach Vincent Kobola. We communicate about how is everything going and discuss the training program during lockdown, because we have never experienced something like this before, where you have to stay at home and cannot be close to or touch anybody.


MUFC: Have you ever imagined life without football? And what would you have done for a career had you not been a footballer?

PN:Yeah obviously I'm a human being - we always think about this, especially us footballers because we look at how lucky we are to live this kind of lifestyle at this age.
School for me is one of the most important things in the world because it gives you lot of opportunities to do a lot of things. So I would have tried maybe something regarding business; most people like to do businesses because that's where money is.
It might be property, construction or trading. Especially now that we going through lockdown, your mind gets to think a lot about what you would have done if you were not playing football.






MUFC: Are there any games/ movies/ series/ books that you can recommend?

PN: I do watch movies but I'm not a fan, I read a lot.


MUFC: Looking at the season so far, which was the most impressive result/ game for the team?

PN: The one I got injured in, when the team got its first win of the season against Chippa United at home, after maybe 4/ 5 games of not winning.


MUFC: In which match do you feel you played your best?

PN: Chippa United at home, my performance was good enough and I played my best. Also against Bidvest Wits away, I was not that top, but I did manage to work with the team very well after my injury; we were very good defensively and offensively I feel like we executed everything coach taught us to do on the pitch and it worked us very well.


MUFC: What was the best goal scored by MUFC this season?

PN: There is a lot of good goals, but this one I will give it to Bongokuhle Hlongwane, his two goals against Stellenbosch at home. Our youngster in Maritzburg United, looking at him at training - his personality and dedication - he is always on fire.


* Our social media platforms will continue to provide updates and let you know what our players are up to - please click on links below: