GRAHAM: THE GUYS ARE MOTIVATED TO KEEP THIS FORM GOING
16 April 2021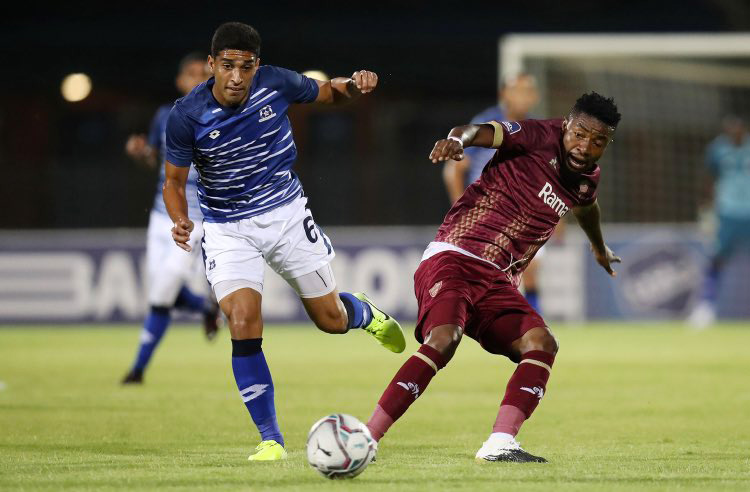 Maritzburg United are determined to keep a recent good run of form going as we head into Sunday evening's DStv Premiership clash with Orlando Pirates at the Orlando Stadium.
The rescheduled fixture kicks off at 18h30.
Maritzburg's previous game was back on April 3, a 5-1 league win over Chippa United.
According to midfielder Travis Graham, there is a good energy and a lot of focus and commitment in the Team of Choice camp at present.
"The intensity at training has been high, everybody has been putting in the hard work," the tough-tackling central midfielder said.
"So things are looking good our side, and hopefully we can put this hard work into a good result in the next match.
"We have been on a good run (three wins and two draws in the last five matches) and it's really important for us to keep on going. You know the boys are hungry to get maximum points in the next match because we understand that we are still near the bottom of the table."
In 13th spot, Maritzburg are three points above the relegation zone and six points adrift of the top eight.
"By getting good results in our catch up games, that would really be a big boost for us," Graham added.
"So we have that in the backs of our minds when we play the next match – I know the guys are really motivated to keep this form going.
"Orlando Pirates is a big brand, well known all over the world," the 27-year-old said of Sunday's opponents. "So we have to give our respect to the club. But for us, each game is really important and I know the guys are really motivated to give 100% and get maximum points."

* MARITZBURG UNITED'S OFFICIAL SOCIAL MEDIA PLATFORMS WILL PROVIDE FURTHER NEWS UPDATES, PLEASE CLICK ON THE LINKS BELOW FOR MORE