COACH MAAHIER DAVIDS: GREAT TO BE BACK HOME IN FAMILIAR SURROUNDIN
GS
22 July 2021


Coach Maahier Davids has been enjoying re-acquainting himself with a number of familiar faces at Maritzburg United.
Maahier previously worked at Maritzburg in a three-year spell between 2015 and 2018, assisting elder brother Fadlu Davids as well as Roger De Sa.
The other man in charge Maahier worked alongside in Pietermaritzburg was current Team of Choice mentor Ernst Middendorp.
The pair also coached together at Free State Stars as well as St George, the Ethiopian giants.



Coach Maahier's first stint at Maritzburg coincided with some successful times, including a fourth-place finish in 2018 and a Nedbank Cup final that same year.
"It's great to be back home in familiar surroundings," the Cape Town-born UEFA A Licence holder told Maritzburg United media.
"It's pleasing to see the steps taken and progress in terms of the infrastructure, with the fields, the facilities here. I'm looking forward to work. Coach Ernst is a highly qualified and experienced coach for me to link up with," he continued.
"We have an existing relationship that has worked in the past and I'm sure will work again now. And of course the remaining staff as well, the support staff - Zola, Pule, Zama, Manyoni and of course Quinton. So it's good to join the family once again."


Out on the training field, the Team of Choice are into their third week of pre-season and it's been going well so far, says coach Maahier.



"We've had two weeks now - and taken good first steps in terms of getting the guys together after their off-season.
"It's a gradual progress, there is integration with the team dynamic and the football fitness that we are looking for, and from the tactical side. We take it step by step," he elaborated.
On the back of a Covid-19 affected 2020/ 21 campaign, coach Maahier underlined the importance of getting in a full pre-season training schedule this time around, ahead of the 2021/ 22 season.
"The last season was very unpredictable, coming out of the bio-bubble, a lot of changes, a very short break. And of course going to play at Harry Gwala without your home support, without your fans, that definitely left a gap.
"And a short time into the season there was a change of coaching staff and that is not easy. Of course we've lost a few players, but we have accepted that, we've started well from the beginning with the group we have and a full pre-season will only benefit us."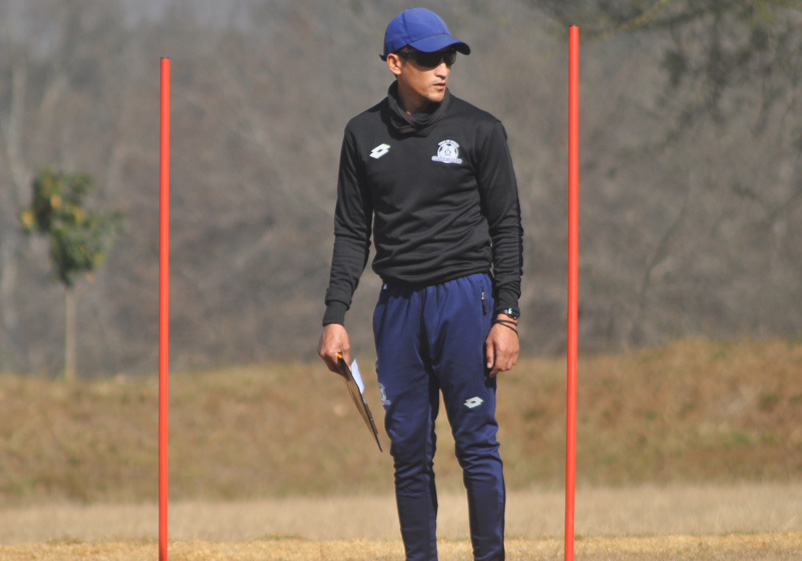 * For the latest news on Maritzburg United, follow or like us on our social media handles listed below in the Fans section *