THERON: A WONDERFUL OPPORTUNITY
18 August 2021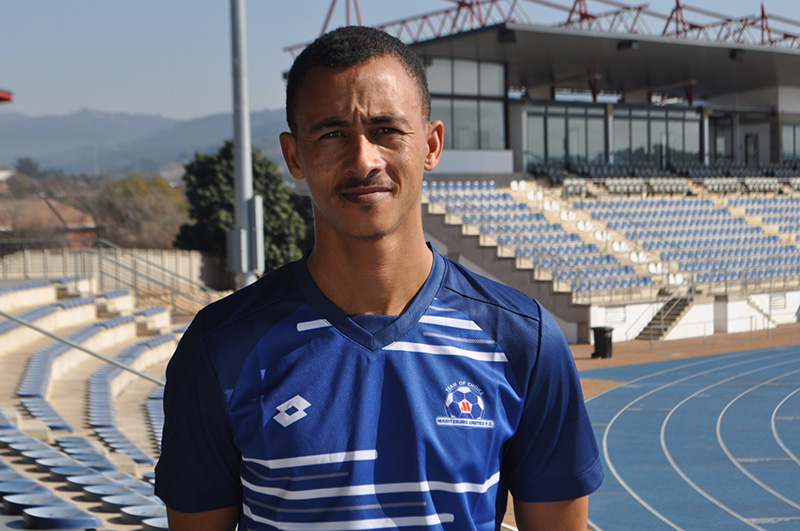 New signing Brandon Theron is keen to make every moment count after his recent signing for the Team of Choice.
The 28-year-old will provide excellent options out on the right flank for Maritzburg United, be it as a full-back, wing-back or wide midfielder.
Theron hails from the Cape but says he's always admired Maritzburg, a team for whom a number of top Cape Town talents have played for over the years, including current trio Nazeer Allie, Clayton Daniels and Travis Graham.
"This is a wonderful opportunity for me, when I grew up Maritzburg was one of the teams I liked watching, they had a lot of good examples for me and good role models," Theron reveals.
"It's a good team, this team competes every season and coach Ernst always competes for good things. He has a good record in South Africa and he's been doing well over the years. Maritzburg is a big team and it's an honour for me to be here. I'm very happy to be here."
The former Milano United, TTM and Highlands Park player aims to enjoy a fruitful relationship with the Team of Choice's technical team.
"I haven't worked with coach Ernst before but I have been introduced a little bit on how he does things as I have worked under coach Maahier [Davids]," Theron explained.
"I'm excited because they play a good brand of football, they are very intelligent coaches and people who can take my game to the next level.
"I admire them and trust they can take my football to the next level. The management and everything is fantastic. I've only been here a short time and it's been phenomenal.
"I'll do my best, wherever the team needs my talent and my hard work," he continued.
"I'll give my all to the team, try to prosper for great things, silverware if we can. Togetherness and unity is very important and it will carry us through the season, I'm pretty sure that with the crop of players we have we are destined for good things."



* For the latest news on Maritzburg United, follow or like us on our social media handles listed below in the Fans section*