MARITZBURG UNITED FOOTBALL CLUB PART WAYS WITH MIDDENDORP
8 June, 2022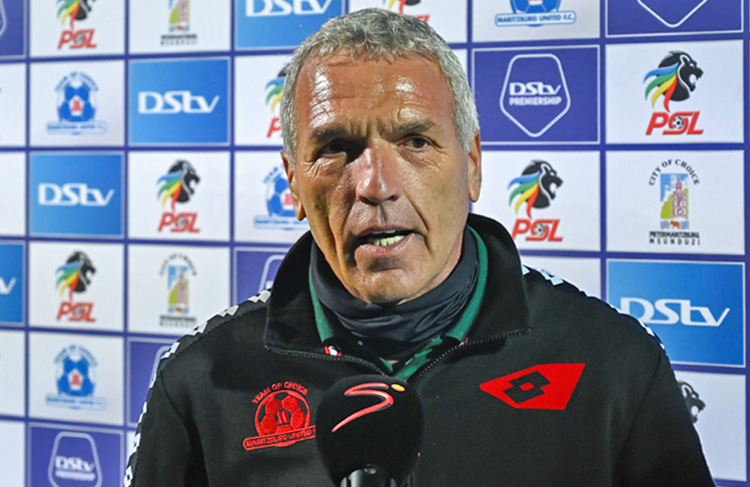 Maritzburg United Football Club can confirm that the Club have parted ways with head Coach Ernst Middendorp with immediate effect.

Middendorp, who re-joined the club in November 2020, had most recently guided the Team of Choice to an underwhelming 12th place position in the 2021/2022 DStv Premiership season which saw the Team of Choice battle relegation for much of the season.
"At a post-season board meeting, the directors had expressed their disappointment at the club's on field performances over the past 24 months together with the high turnover rate of new player signings during this period.
"As a club, we have invested lot in football development more especially in the last two years and the board felt that we cannot be continually fighting relegation. We have therefore taken a decision to take a new route going forward and assemble a team that will bear fruition over the
next three year period and have thus parted ways with Ernst," said Chairman, Farook Kadodia.
"The Club would like to thank Ernst for his contributions to the Club in different spells over a 13 year period and would like to wish Ernst all the best in his future endeavours," concluded Kadodia.
The Club will make announcements regarding the new head coach in due course.